GIFTS FOR THE BROKENHEARTED
Witnessing someone you care about nursing a broken heart can be extremely difficult, and often we feel totally helpless. That said, there are little and big things you can do during this difficult time. Too often people don't do anything, perhaps because they simply don't know what to do! I can tell you from personal experience, that doing something - anything - is better than nothing at all. Sometimes even a kind word can mean more than you think. It's my hope that this special gift guide can give you some thoughtful ideas.
This guide is also for anyone who may be feeling broken hearted. I encourage you to use some of the ideas offered in this guide to do a little something nice for yourself as an act of self-love. And you may also appreciate these two resources,
Surviving My Worst Christmas Ever & Breakup Music Therapy (playlists).
SIMPLE TREASURES
In this section, you'll find small items that go a long way. Gift them on their own, or create a little care package.
EMPATHY CARDS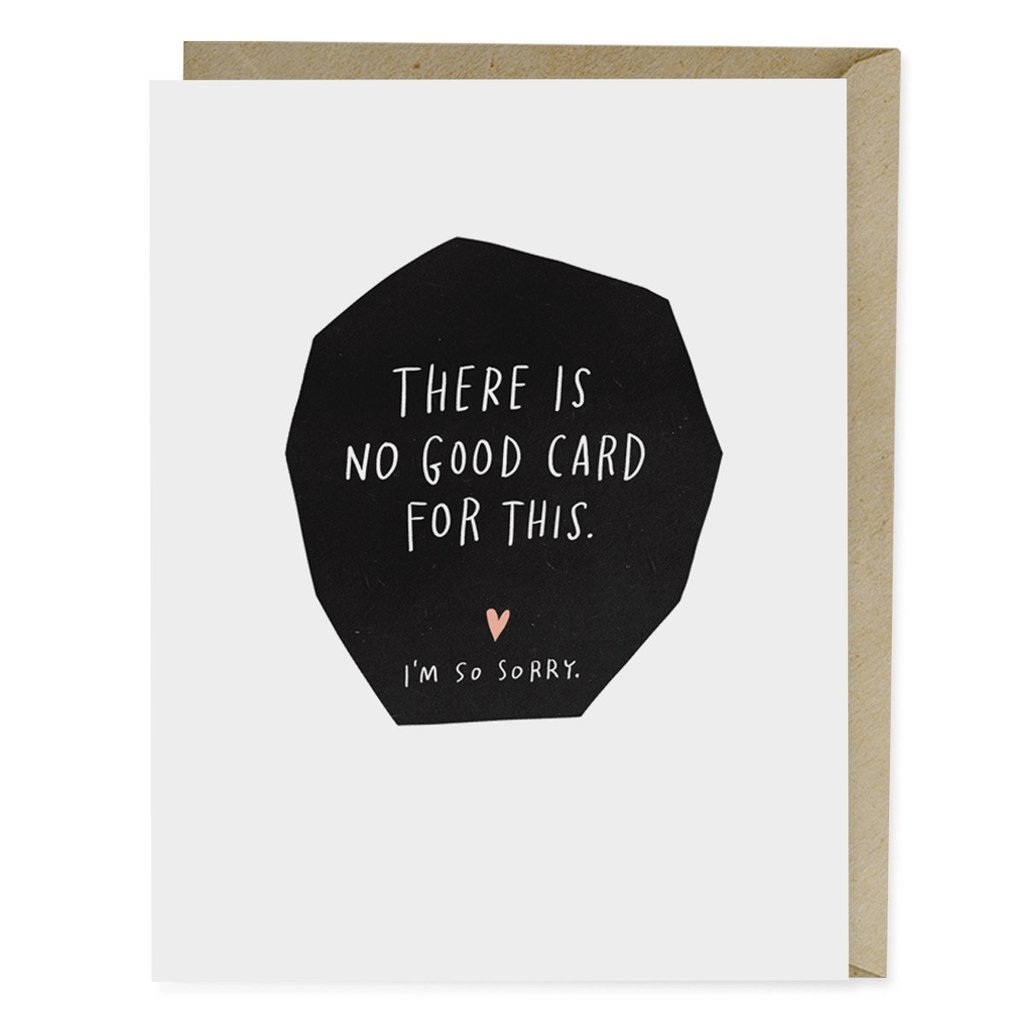 Simply giving someone a thoughtful card can be extremely profound. That said it isn't always easy to find the right card, so a blank one or a simple "thinking of you" card works well. If you're lost for words just let them know you're thinking of them, and that things will get better. I still have the cards that people gave me years ago!
MY PICKS: Emily McDowell Studios has a great collection of empathy cards for times when "there's no good card for that." And I also LOVE the wine tags by ChezGagne.
CANDLES
"It is better to light a candle than to curse the darkness," W.L. Watkinson, 1907
Candles are a beautiful gift that can be used to calm their senses. Lighting a flame can make us feel less alone with its simple and elegant beauty. I often encourage my clients to light a special candle while they are journaling.
MY PICK: There are lots of great candles out there, but I really liked the ones by Yummi Candles.
Journaling is an essential practice of heartbreak recovery. I always encourage my clients to buy a new fresh journal to document the ups and downs of their breakup journey. I have many clients who really appreciate having their "Breakup Journal" as a memory once they are in a much better place. (I still have mine.)
MY PICK: I've used a lot of journals, but my favourite are the ones by Gallery Leather. You can even get it personalized with the person's name as a special touch.
$22.00 USD
***I learned years ago that it's good to opt for blank pages (or dotted) over lined so that you can be more creative. No lines, no rules!
CBD BATH BOMBS
Gifting someone a bath bomb (even men) can encourage them to take a much needed, and often under-practiced, relaxing bath. If you can find one, CBD Bath Bombs can really elevate a traditional bath!
MY PICK: Try the limited edition Black Magic Bath Bomb by Kush Queen. A beautiful blend of Lavender, Chamomile, and Frankincense come together to relax the body and stabilize the mood.
$12.99 CAD
Flowers, in general, are always a great gift to brighten up a space. I often recommend buying potted flowers that last longer.
MY PICK: Around the holidays, amaryllis bulbs are sold abundantly. Legend has it that the amaryllis began as a shy, timid nymph. Amaryllis. The striking crimson flower is said to have sprung from the blood of her heart and has come to symbolize determination and radiant beauty.
$15+
BOOKS
Getting a book by someone who's been there is always a great gift!
Although, there are SO many I could recommend, many of which I list in The Breakup Clinic if I had to recommend a handful, here are my top five picks for reading over the holidays.

In addition to traditional self-help books, gifting an easy read such as How To Win At Life by GQ's Senior Commissioning Editor, Charlie Burton.
This book of over 70 masterclasses for the modern man includes interviews with experts such as Richard Branson, Jamie Oliver, Jon Kabat-Zinn, and yours truly ;-)
VINO
For many, wine and breakups naturally go together so there are many great gift ideas for wine lovers.
Madeline Puckette, certified sommelier and creator of the NYT Bestseller, "Wine Folly: The Essential Guide to Wine" has a great article on the six classic breakup situations. Whether the love is gone, you regret breaking up, you got cheated on, etc., this article is an entertaining read with some fabulous wine suggestions.
Use these wine labels to elevate a bottle of wine to a custom breakup recovery wine. Check out TheRitzyRose for these great labels!
Pairs Well With Ice Cream and Ugly Crying

Breakup Juice

Girl... You Can Do So Much Better

I Never Liked Him Anyway
I reached out to wine enthusiast Andre Herbert of @LoveMusicLoveWine for his suggestions on what wines he would pair with a holiday breakup. Without skipping a beat, here's what he shared with me:
"Definitely a big Shiraz. I would go with something that's going to attack the palate with bold flavours - oak, leather good tannins; not too overpowering with a lingering, strong finish. Something like Mollydooker Carnival of Love Shiraz 2016 ($79.95) or Michael David's Freakshow Cabernet Sauvignon 2015 ($29.95). Both wines will help you forget your current situations, give you an understanding of what's needed for the future, so you can focus on new beginnings."
Crystals in the form of jewelry or on their own are great gifts for women and men. Crystals have been used throughout history to symbolize and induce virtues such as strength, courage, and protection. Some of the best stones for heartbreak are clear quartz, chrysoprase ,and onyx, among many others.
MY PICKS: Where do I start! You can easily find loose tumbled stones at most crystal stores, but here is some crystal jewelry I commonly recommend
ROCKING VIBE is an inspiring Canadian crystal jewelry company. Each of the pieces has a very unique meaning and are one of a kind.
I reached out the owner and designer, Liana Louzon, to ask which pieces she would recommend to for someone who was heartbroken.
"The pieces that I think would be amazing for the break up is INFERNO, COMPASS, and either ALPHA or LIMITLESS."
Use the promo code LOVISTICS for 15% off until December 21, 2018
There are lots of great beaded bracelets out there featuring both stone and wooden beads.
Trendhim has an extensive selection of men's bracelets for you to make a great personal pick.
$19 - $85 CAD
A symbol of life's beginning, Elsa Peretti's Bean design represents the origin of all things. This iconic Tiffany's necklace is often given to represent new beginnings, and also commonly purchased by women for themselves after a breakup or divorce (so I was told.)
Black jade is a stone of protection.
$340 CAD
Over the years I have been "gifted" by many people to their friends and family members. If you'd like to treat a loved one to a single session with me, or purchase a gift certificate they are now available.
You're also welcome to contact me for more information.
$100+
One of the most beautiful concepts I have come across is Kintsugi, a Japanese art form that repairs broken pottery with a gold-infused lacquer to create golden seams in the repaired form that make it more beautiful and valuable than the original.
Simply put, Kintsugi is the concept that things are more beautiful for having been broken.



MY PICKS: In addition to the beautiful pottery you can find online (try Etsy) I I'm a big fan of these two product lines:
A KINTSUGI LIFE
Kenetha Stanton, the founder of A Kintsugi Life the is a Kintsugi-inspired artist and writer who uses the metaphor of kintsugi, with its brokenness, healing, and subsequent gold, as a means of inspiring and supporting others.
Many of her pieces are one-of-a-kind, but here are 3 smaller items she recommended for a breakup that are quite popular - the Broken Heart Pendants, the Kintsugi Key Chains, and The Kintsugi Stones.
Use the promo code LOVISTICS to get 10% off any order of $60 USD or more.
DIY KINTSUGI REPAIR KIT
I think this DIY Kintsugi Repair Kit, from The Netherlands, is such a cool and unique idea! product.
I can only imagine how much more special a piece will be once you get to reinvigorate it with this gorgeous gold filler.
$41.94 CAD
NOPAULAGIES
NOPAULAGIES, a Toronto-based boutique clothing line is all heart! Paula, the owner, and designer behind the clever wordplay is passionate about empowerment and love.
MY PICK: There are so many great pieces in her collection, but my pick would have to be the I AM ENOUGH Fluiditee long-sleeve shirt. It is the perfect sweater to lounge in and restore your heart and soul.
$125 CAD
Use the promo code LOVISTICS to get 10% off your purchase.
Rage and anger room are advertised as one of the most unique and cost-effective ways of unleashing your stress and anger, and from what I hear it can be a pretty mean workout too! You basically pay to break things in a controlled environment.
Although I haven't raged (yet) I can totally understand why someone going through a breakup would find this experience super cathartic, especially for people who have a hard time getting in touch with their anger.
MY PICK: The Rage Room has locations all over the world. For as low as $20 you get protective gear, 30 minutes in a Rage Room. You can either bring your own items or select items from their "Smash Menu." A fun, and bizarre fact - people love to smash printers!
I also LOVE that they have speakers so you can bring your own playlist, and you can record your rage session for FREE.
$20+ (average session is about $50)
After my engagement ended in 2010, I poured my heartbreak into Argentine Tango. Although I believe dance in general, is great for anyone going through a breakup, I think Tango is especially healing. In addition to the fact that it's social and it gives you something else to focus on, I believe there is magic in the music. Not only are many Tango songs about heartache, but even the melodies evoke a sort of longing that is cathartic.
If a loved one is heartbroken, perhaps you could offer to take them to a Tango class or buy them a gift certificate
MY PICK: Luckily, there are Tango schools in most major cities. Toronto has a number of great schools, but my pick would be Bulent & Lina. I love the energy between them and they are excellent teachers.
$25/class